CROSSCUT PIZZERIA & TAPHOUSE
artisan wood fired pizza and craft beers
locally sourced × crafted with love
Located in the small mountain town of Nederland, Colorado - Crosscut is a place for good friends, good food and good beer.
BEST WAY TO GET IN TOUCH
facebook @crosscutpizzeria
Phone
(303) 258–3519
Location
4 E 1st Street
Nederland, CO 80466
Fall/winter HOURS
Monday-Thursday
3-8pm
Friday
3-9pm
Saturday
11:30am-9pm
Sunday
11:30am-8pm
CLOSED for the holidays on November 28th & December 25th.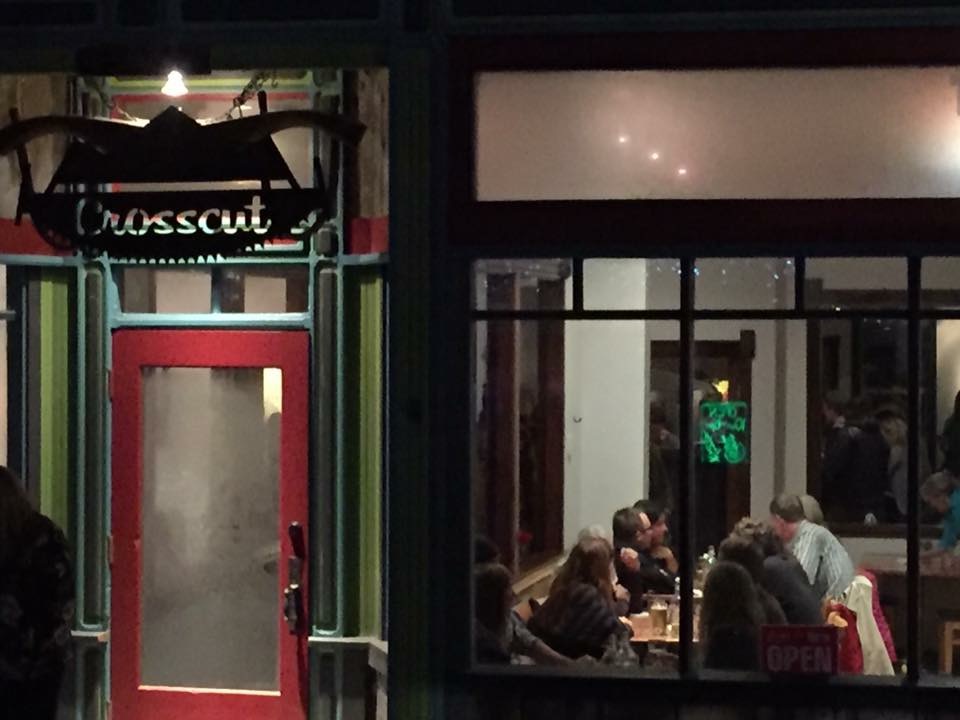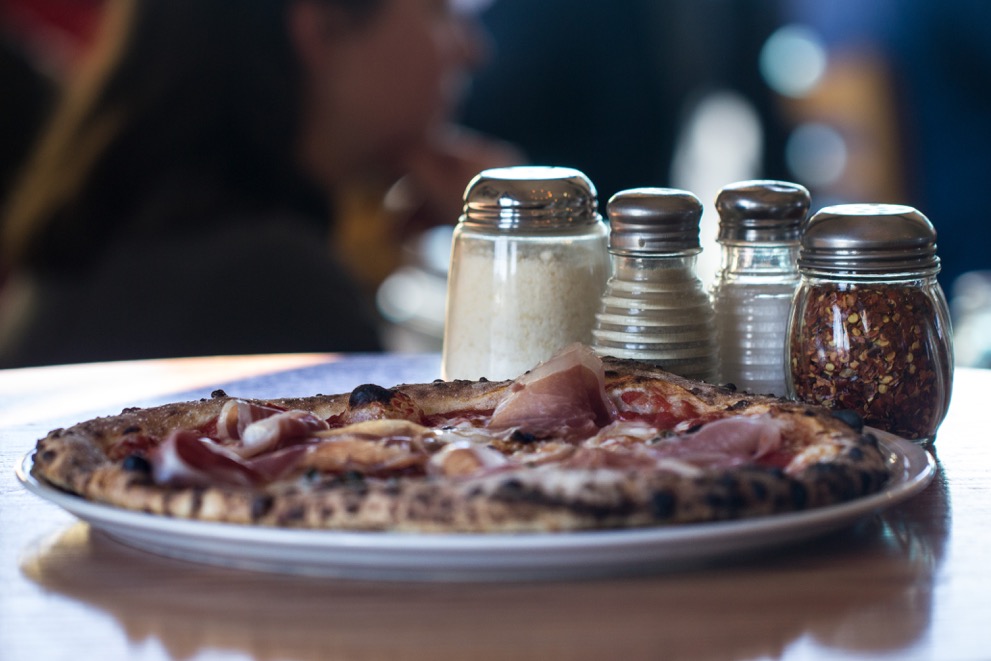 ONLINE TO GO ORDERS
So, it's crazy in the restaurant and we often can't answer the phone - but we think we may have a better way. This is our new online to go ordering system.
To go pizzas are available Sunday thru Thursday 3pm-7pm. Online ordering is not available on Friday or Saturday. Please limit to go orders to no more than 3 pizzas. There are no descriptions in the online portal, so - please look at the menu here and decide what you would like before going to the online store.
Click on the Order Online button below

Give us approximately 20 minutes to complete your order. Completion times may vary depending on the volume.

Place your order

Pay for your order

You will receive an email confirmation

Come down to the restaurant at your pick up time, mention your name, and your order should be hot and ready!
If you would like to purchase a gift card online, use the Order Online button below.
7
Bacon Wrapped Dates
stuffed with gorgonzola
7
8
Crosscut Meatballs
colorado meat, spicy marinara, pecorino toscano
8
7
Parma Plate
parma prosciutto, lemon ricotta, pea tendrils, extra virgin olive oil
7
6
Marinated Olives
garlic, thyme, lemon
6
8
Curry Cauliflower
roasted curried cauliflower, mint yogurt sauce, capers, pine nuts
8
12
Cheese Plate
Trio of artisanal cheeses
12
7
Shishitos
lemon aioli, sea salt
7
7
Simple Arugula
arugula, pecorino toscano, citrus
7
9
Greek
green leaf lettuce, kalamata olives, feta, heirloom cherry tomatoes, onion, cucumber, pepperoncini
9
small 6 large 10
Quinoa Salad
keen one quinoa, chickpeas, feta, castlevertrano olives, red onion, heirloom cherry tomatoes, sherry vinaigrette
small 6 large 10
Pizzas
Pizzas are 12" (dough made with organic, colorado-milled flour, and a three-day fermentation) Gluten Free available upon request.
8
Marinara
tomato sauce, sicilian oregano, garlic
8
9
Cheese
tomato sauce, mozzarella
9
11
Margherita
tomato sauce, fresh mozzarella, basil
11
11
Special Cheese
cheese pizza with parmesan, fresh mozzarella, house-made chili honey
11
13
Extra Special Cheese
special cheese pizza with applewood bacon and jalapeños
13
14
Hawaiian
leoncini ham, pineapple, jalapeño, mozzarella, tomato sauce
14
16
Soppressata
bellentani soppressata, red onion, smoke mozzarella, tomato sauce
16
15
NYC
clyde's sausage, mushroom, onion, garlic, fresh mozzarella, tomato sauce
15
16
Hatch
bellentani pepperoni, hatch chiles, fresh mozzarella, tomato sauce
16
15
3-Cheese
fontina, pecorino, mozzarella, oregano, fresh arugula, garlic olive oil
15
16
Mario
clyde's sausage, mushrooms, pickled shallot, basil, mozzarella, herbed ricotta
16
Roma
heirloom cherry tomatoes, pickled fresno chiles (spicy), mozzarella, goat cheese, lemon-garlic pesto [add bacon +2]
4
house made ice cream
(flavors change weekly)
4
WINES ON TAP and Bottled
(sample menu)
9gl, 32btl
mas de daumas gassac rose\ france
classic mediterranean rose, pink fruit, dry and light
9gl, 32btl
8gl, 28btl
perlita chardonnay\ mendoza
white peaches, pear & mango, aged in stainless, well balanced
8gl, 28btl
7gl
tiamo pinot grigio\ veneto, italy
certified organic, crisp & bright, notes of apples, pear & citrus
7gl
11 12oz can
underwood riesling radler\ oregon
sparkling hopped riesling with grapefruit
11 12oz can
9gl, 32btl
finca el origen malbec\ mendoza
plum & purple fruits, oak, pepper, soft tannins
9gl, 32btl
8gl, 30btl
lunaria montepulciano\ italy
certified biodynamic, cherry, ample fruits, light tannins
8gl, 30btl
39btl
chill switch petit verdot\ cedaredge, co
big red with heavy tannins, black fruits, hint of vanilla
39btl
8gl
artisan's cellar toscana rossa\ tuscany, italy
sangiovese & cabernet blend, cherrywood & spice, minerality, well-balanced
8gl
7gl
tiamo barbera\ italy
certified organic, dry but full of red fruits
7gl
BEERS ON TAP (rotate regularly)
(sample menu)
Crooked Stave\ Sourless IPA
Outer Range \ Landscape IPA
Call To Arms\ Oats & Hose Porter
Elevation\ 8 Second Kolsch
3
Oscar Blues Orange Creme Soda
3
3
Rocky Mountain Soda Co. Lemon Lime
3
2
Honest Kids Appley Ever After
2
2
Big B's Organic Lemonade
2
2
Organic Valley Whole Milk
2
3
San Pellegrino Sparkling Water
3
2
Tommyknocker Draft Root Beer (on tap)
2
5
Tommyknocker Draft Root Beer Float
5
2
Two Leaves and a Bud Organic Iced Tea
2
2.75
Salto Coffeeworks Coffee
2.75